To enhance value and achieve huge savings, Nupco uses the power of collective procurement and effective fact-based negotiation positioning it as the Kingdom's largest provider of consolidated procurement services to government health agencies in the healthcare sector.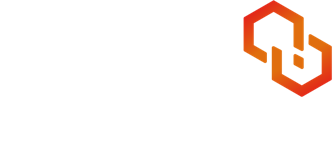 Nupco manages the procurement of medicines, devices and medical supplies for government hospitals and healthcare facilities very efficiently. Our national purchasing power provides a competitive price advantage in meeting health needs, and this means that healthcare professionals can focus on the most important things patient care.

Determining the needs of health authorities through AKA Demand Planning based on reliable data.

Providing health sector needs quickly, efficiently and with high quality.

Achieve appropriate flexibility by purchasing from all available sources.

Strategic purchase in large quantities at competitive prices.

Ensuring the continuous supply of the needs of the health sectors.
Welcome to the world of e-catalogue!
A unified catalog of medicines, medical equipments, and medical supplies or all health entities including technical specifications that are updated periodically, the catalogue will help provide a certified reference for prices locally and internationally, take advantage of the different styles of acquiring the technology through purchase of the service and others, and link supply contracts with operational consumables.

Tender Management
Manage unified procurement tenders for health entities to benefit from the quantities offered and conducting all purchases electronically, including registration of suppliers, tender processes, receipt of tenders and completion of the contracting process
Taking care of Strategic Stock Level
We maintain a strategic stock level of pharmaceutical, medical equipment and supplies.
Our Contract Management services help hospitals and healthcare facilities devise a system whereby they can negotiate, support and manage effective contracts.

Create and manage contracts to maximize operating and financial performance

Dealing with complex logistical processes to ensure efficient delivery to its destination

Helping health authorities efficiently manage contracts with suppliers

Save time and effort, as the deal is done with one party and not with many different parties

Suppliers receive their dues in an appropriate period of time